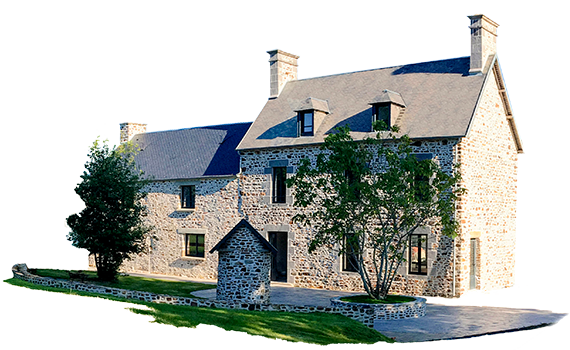 A renovation project blending tradition and modernity
The estate has been renovated with an eye to the setting, history, regional traditions and resources. We have preserved existing features using quality materials produced by local craft workers.
The interior and outside of the building, which is made from local Ouville stone, have regained their original charm and character through the knowledge and skills of local tradespeople, who put heart and soul into this renovation project.